Cosmetology blends art and medicine in an aesthetically pleasing way. It is all about cutting-edge hair and skincare medical procedures. Moreover, it is the research and application of beauty treatments. A beauty treatment can be used on any region in the body from face to toenails. Maintaining healthy skin and hair is just as important as maintaining good health.
If the body's health is harmed due to a stressful lifestyle, the skin's and hair's health also degrades. As a result, maintaining it is equally essential, and visiting the best skin clinic in Aurangabad may assist you with any skin or hair problem.
The Healing Center, founded by Dr. Yogesh Jadhav, provides a variety of dermatology and cosmetology treatments, ranging from complete skin and hair evaluations to individualized prescriptions for your skin and hair needs. Hair loss, acne, acne scars, aging signs, fungal infection, psoriasis, and other dermatology issues can be challenging to treat.
However, with a skilled skin specialist in Aurangabad, you can get all your skin and hair problems treated effortlessly.
At The Healing Center, Dr. Yogesh Jadhav, an experienced homeopath, and Dr. Snehal Jadhav, a competent homeopath and clinical cosmetologist use homeopathy, cosmetology, or both approaches to treat moderate to major skin and hair problems.
Top Services Offered at The Healing Center
Dr. Snehal Jadhav is a well-trained and skilled skin specialist in Pune and Aurangabad. She has successfully treated hundreds of patients and performed numerous skin care procedures. She offers various skin and hair care services, including: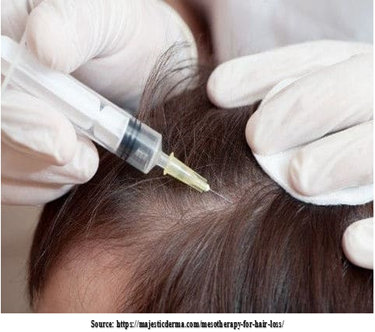 Hair restoration therapy
The Healing Center, one of the best skin clinic in Aurangabad, offers a wide range of hair restoration therapies. This includes less-invasive procedures like PRP, mesotherapy, and advanced PRP. The severity of the hair loss determines the treatment.
Body polishing
It is a procedure that involves removing dead skin from the skin's surface to brighten or exfoliate it. It improves your skin's texture, making it smoother and reversing skin damage like tanning or uneven skin tone. This treatment can be used on various body parts, including the neck, hands, and back.
Scar correction
We offer safe and advanced scar correction treatments like micro-needling, microdermabrasion, laser therapy, chemical peeling, etc. These procedures help improve skin texture and lessen the appearance of scars.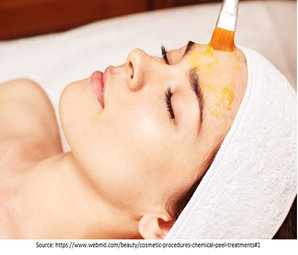 Skin rejuvenation
It is the process of imparting new freshness to the skin, particularly the face, to restore vitality or give it a youthful appearance. It entails using techniques that aid in restoring collagen, a vital component of the skin.
Anti-aging treatment
We offer anti-aging treatments that can improve the texture of your skin, reduce pigmentation, diminish wrinkles, and make it firm. After the treatment, your skin may appear healthier and younger.
Know Your Doctor
Dr. Yogesh Jadhav, one of the leading homeopathy doctors in Aurangabad, provides scientifically proven homeopathy remedies to treat various skin and hair disorders. He is a consultant homeopath with Masters in Advanced Homeopathy.
Moreover, Dr. Yogesh Jadhav has extensive expertise in treating challenging and complex cases with homeopathy. He has treated over 10,000 patients while practicing traditional homeopathy.
Dr. Snehal Jadhav is an Aurangabad and Pune-based consultant homeopath and clinical cosmetologist. She completed BHMS and a post-graduate diploma in cosmetology. To discover the root cause and treat skin and hair problems or conditions, she combines homeopathy medications with modern cosmetic technologies as much as possible.
She believes in integrating the latest scientific developments in cosmetology with her outstanding skill and a keen eye for aesthetics to obtain natural-looking results. Her scientific and realistic approach to facial aesthetics has earned her recognition.
Furthermore, she assures that people concerned about their appearance are assisted in the most effective way possible in overcoming their insecurities and living life to the fullest.
Since completing her training, Dr. Snehal Jadhav has continued to improve her knowledge and contribute to developing innovative treatment procedures to provide patients with fast, safer, and long-lasting results.
About The Healing Center
At The Healing Center, skin clinic in Aurangabad, we treat every patient to enhance their healing ability. Our experts have dealt with 10,000+ patients since 2016.
The clinic is equipped with various diagnosing and cosmetology procedures to provide high-quality and efficient skin and hair treatment.
Our medical staff is highly trained and experienced in providing appropriate assistance and counselling to ensure that the patient is satisfied with the treatment.
We combine the latest techniques with individualized instructions to provide treatment regimens that are customized, evidence-based and scientifically verified.
We use the 'Mac Repertory-Synergy Software,' developed in the United States. It allows us to quickly locate the exact and proper cure for each patient.
Why Choose Us?

At The Healing Center, one of the best skin clinic in Aurangabad, you will receive a wide range of skin and hair treatments from expert homeopaths and clinical cosmetologists.
We specialize in identifying, diagnosing, and treating various skin and hair issues. We use cutting-edge technologies to achieve exceptional results.
The safety and satisfaction of our patients are always our priority. We endeavor to provide the finest care possible to each patient.
We value our patient's time and money. Hence, we make every effort to give you the most excellent treatment alternatives at the best price, ensuring that you get the best outcomes without wasting your time and efforts.